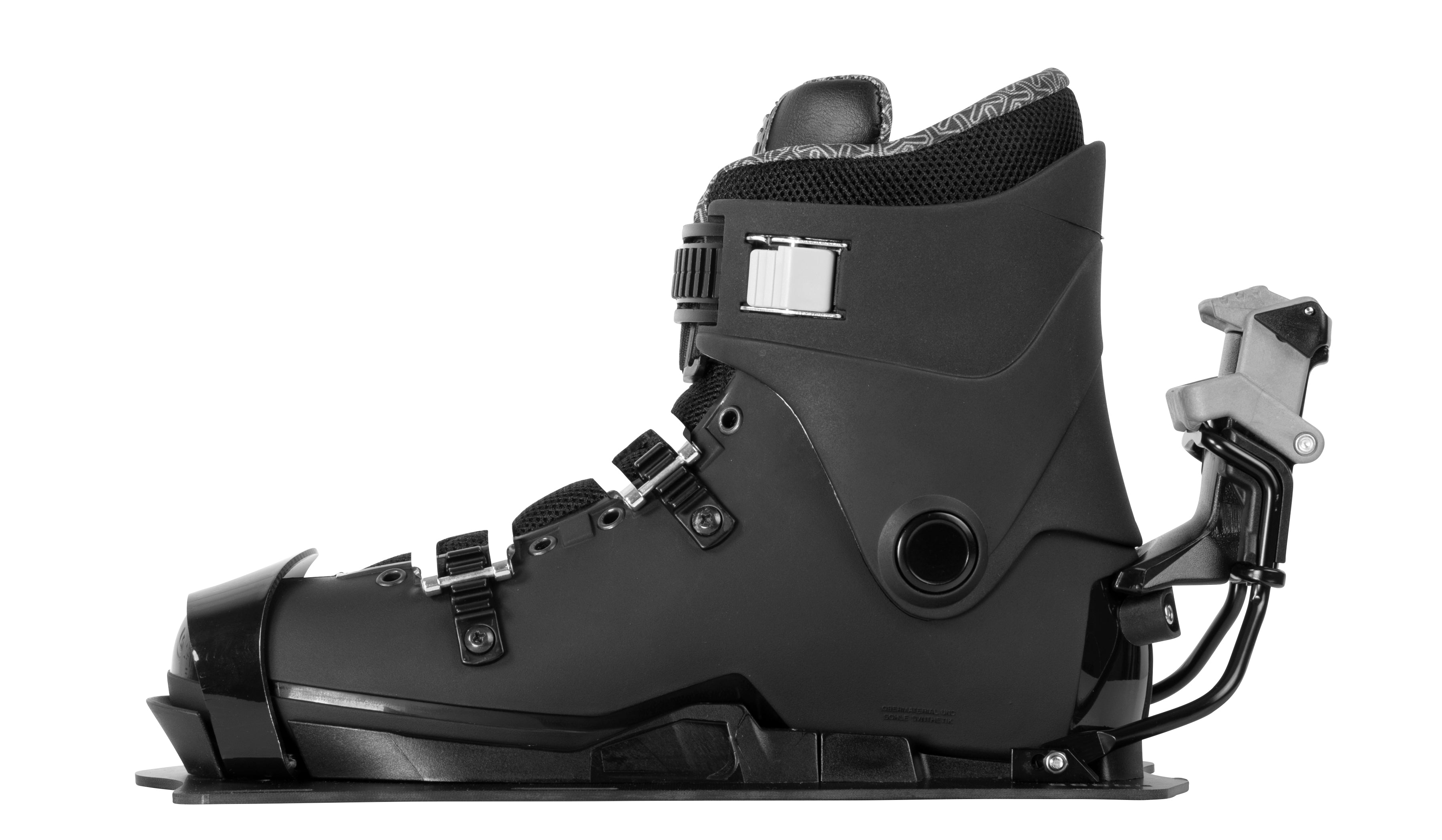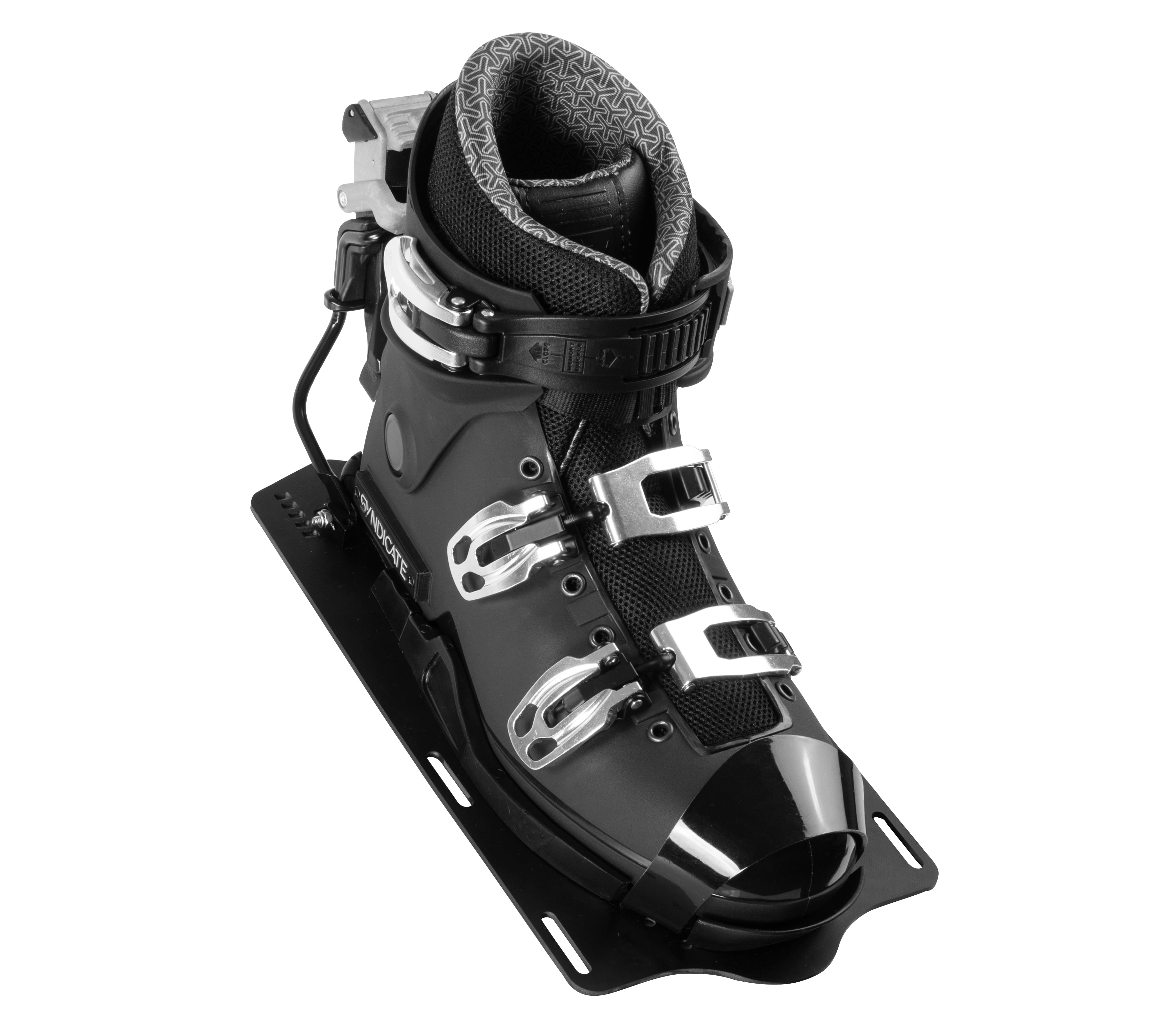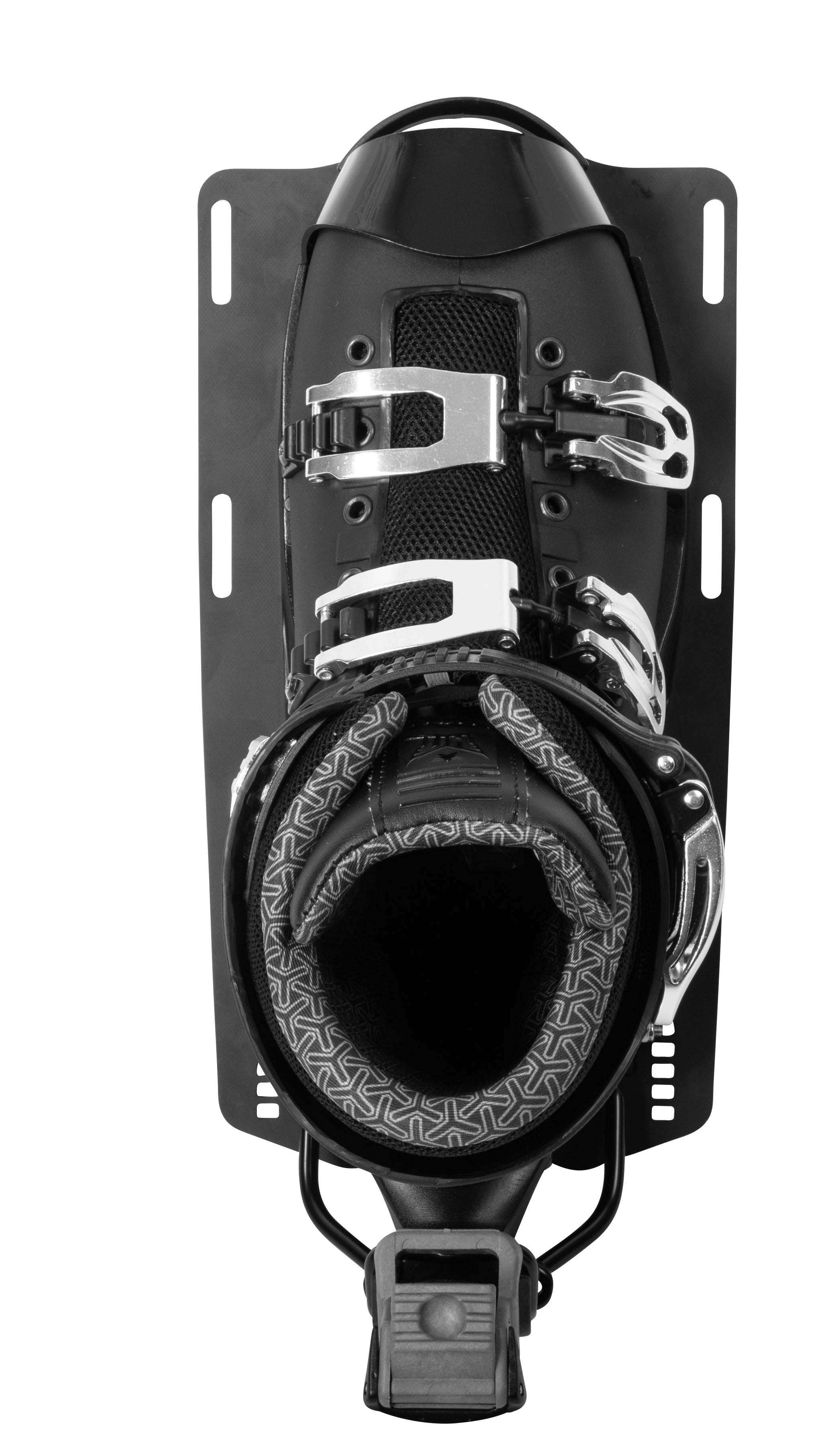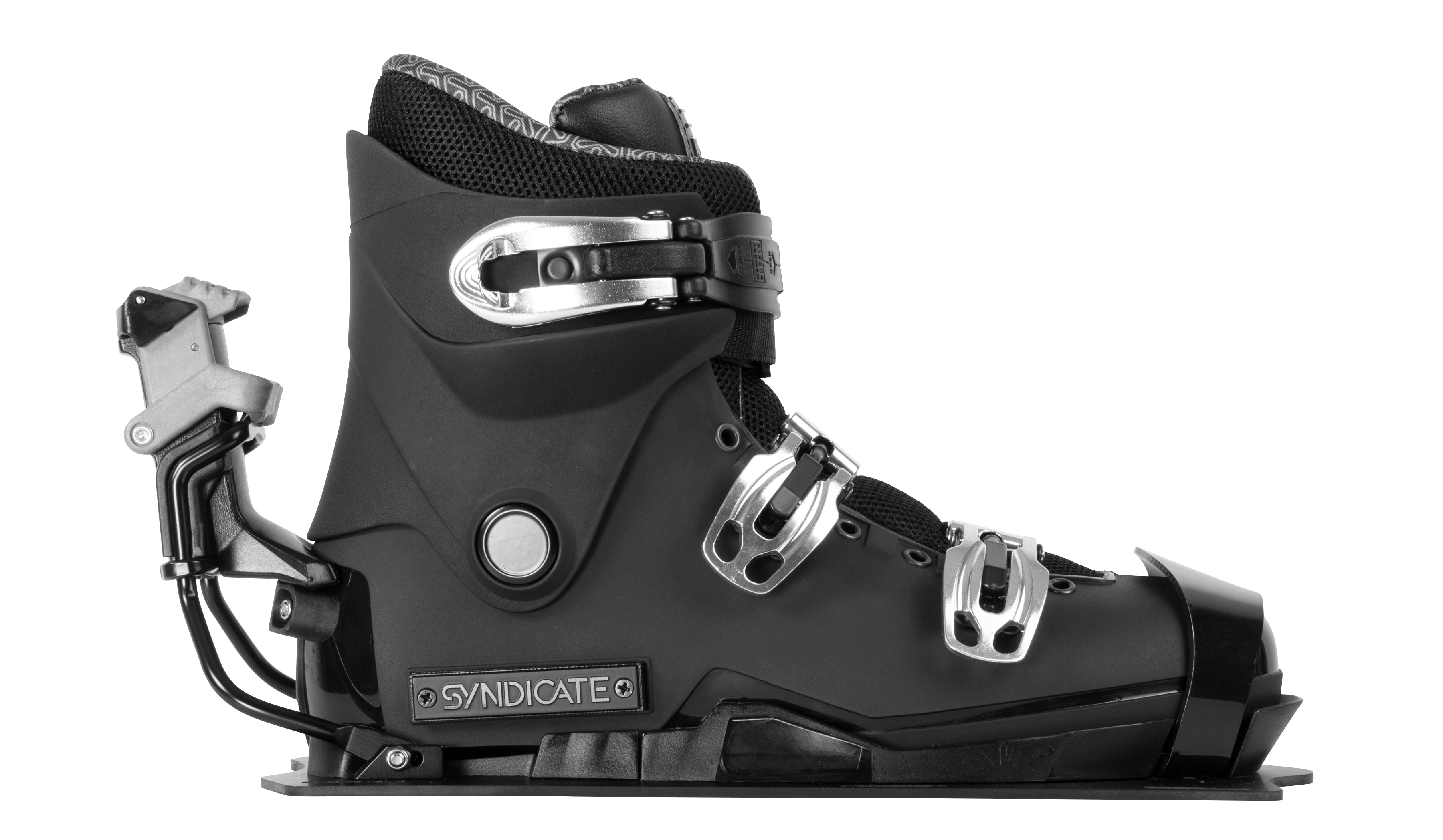 HO
HO Syndicate Hardshell Complete Binding
STEP INTO THE FUTURE, RELEASE YOUR POTENTIAL

Syndicate Hardshell Boot/Binding System 
50% Thicker Protective Coated Stainless Steel Toe Bar.
Hardshell reliability is now paired with top of the line agility by employing our Full Contact Outsole. We've added durability to the Full Contact Outsole as it's now Injection Molded.
Free Shipping.
The Syndicate Hardshell Boot & Binding System is the latest step into the future of competition waterski gear. The top choice of tournament slalom skiers around the world for its reliable performance, this release mechanism employs an adjustable spring loaded heel unit that allows for tension release point modification in relation to skier weight and preference.  
The custom contoured footbed fits precisely with the boot shell. This enables full contact between boot and plate thereby stabilizing the connection by reducing lateral slippage and increasing agility.
For maximum comfort and cushioning we've employed a heat-moldable liner, allowing for a personalized fit that contours to your foot shape for the best fit and feel in the industry. In addition we've added a Velcro ankle strap to keep your liners on your feet. The light weight yet reliable snow ski inspired boot buckles allow for personalized tightening. Use the buckle ladder to tighten or spin the buckle for a more customized fit. The Memory Buckle allows you to get a consistent tightness on the upper cuff every time you ski.
Sizes: 6-7 8-9 10-11 12-13
COURSE TECHNOLOGY
A Course Skier skis primarily in the slalom course and in the tournament arena. Their ski feature needs include tight angle turns and responsive agility to handle maximum speed and load. Waterski equipment in the Syndicate Collection include the VTR waterski, vMAX waterski bindings, the Legend and Victoria waterski jackets, 41 tail and Legend & Angel waterski gloves and the Syndicate Knotless mainline waterski tow-rope and 41 tail handle.
What h2oproshop has to say:
We love the flexibility and the top buckle on this boot. We also find it to be one of the most comfortable hard shells on the market and a great option for a releasable binding! It is more flexible than the Reflex bindings.