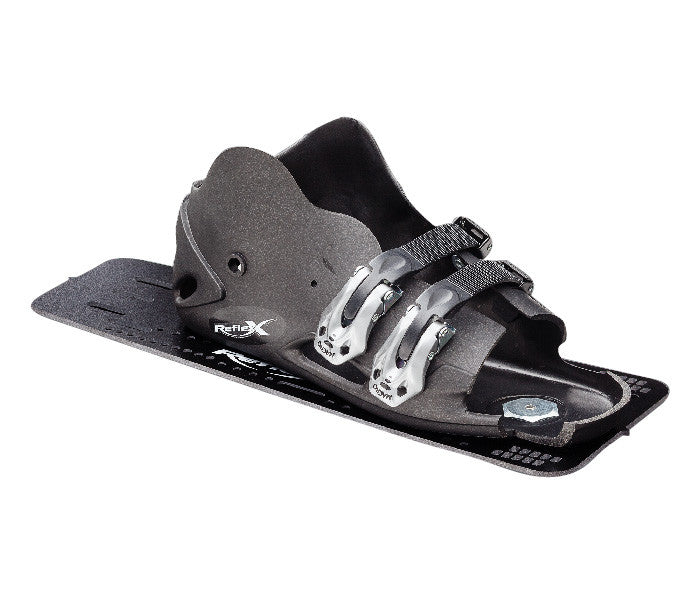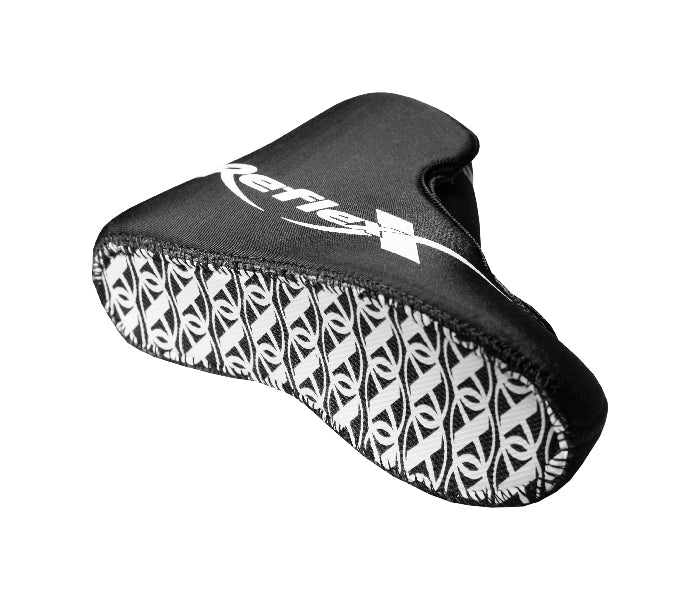 Reflex
Reflex Rear Slalom R-style Binding
The new choice of water skiers around the world. The R-style is a cross between the Rear Toe Piece and full hard shell.
 This system goes great with the SuperShell.
There is no release mechanism 
On the R-style, the rear shell has no upper cuff. The ankle buckle is moved forward to allow to the foot to release easily when the front shell releases. Thanks to the many holes drilled on the plate, all angles and distances between the 2 ankles can be easily adjusted. The R-Stlye binding comes on the  G-10 Plate.
Liners: $83
Screws: $10
We assemble all our Reflex bindings free for you, so you avoid any assembly fees that may be charged by other suppliers!!
Size Chart: