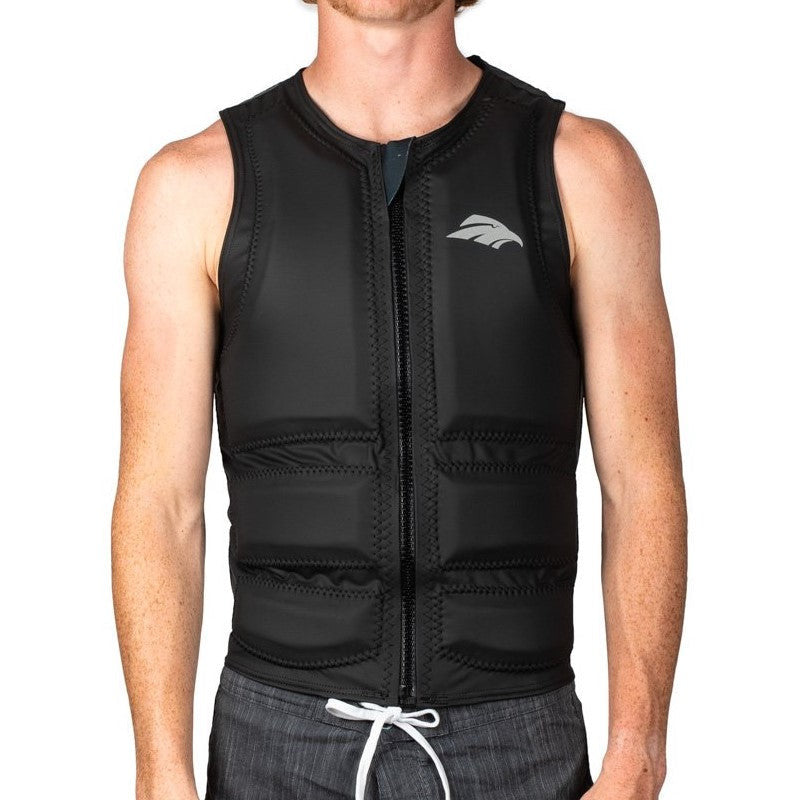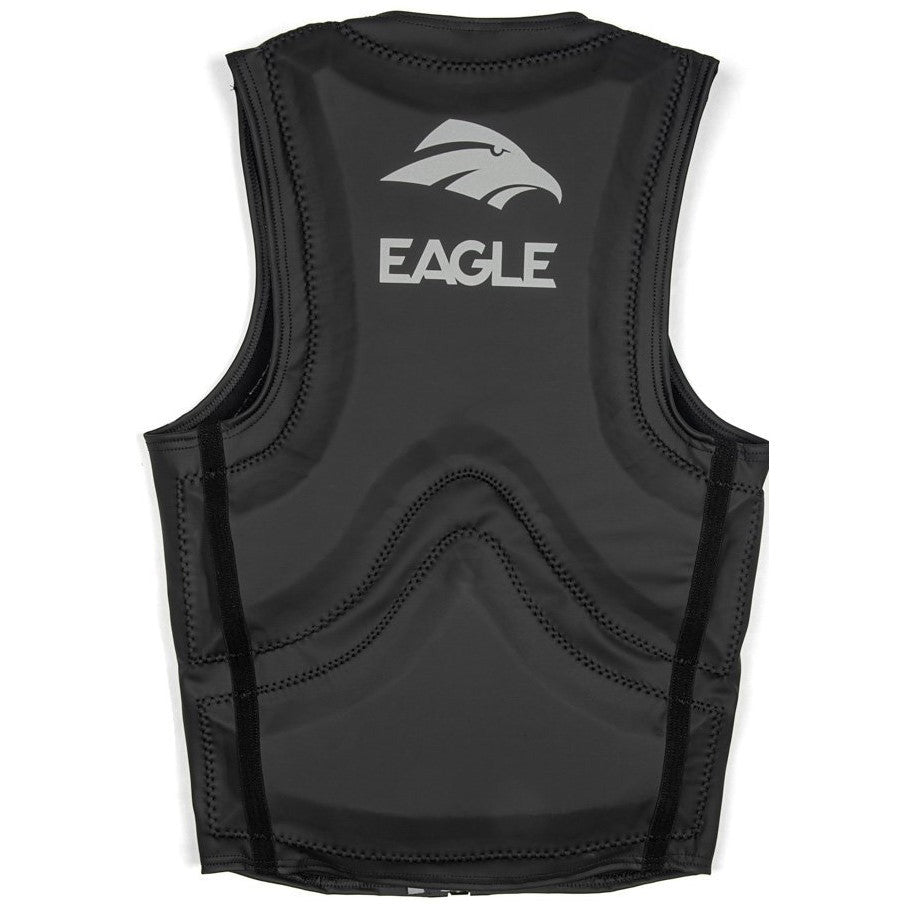 Eagle
Eagle ULTRALITE Ski / Wake Vest
Note: Eagle Vests are designed to fit Tighter Than Skin Tight.  These vests tend to run smaller than other brands you may be used to, so you may need to size up. Please take that into consideration when choosing a size. If you have never tried on an Eagle Vest you can contact us before purchasing at sales@h2oproshop.com or 888.789.5404.
*****SIZING CHART IS BELOW*****

The Ultralite vest is our lightest most high tech vest yet.  This vest has a water repellent neoprene that dries extremely fast and doesn't hold water to remain as light as possible to improve performance.
Slick Water proof 1mm neoprene
Extra large arm holes
Ergonomically placed 13mm flotation in the front and 20 mm in the back.
Flotation is wrapped around the body to provide appropriate protection.
Back padding is designed to give skiers back support and side protection.
Zipper flap at neck area for protection. 
Zipper pull loop to prevent unwanted unzipping.
Handmade in the USA
If you are used to wearing a loose fitting vest, Eagle vests will feel much different. They are designed NOT to ride up on you while in the water. When you first zip the vest, it will feel very tight, then loosen up once you are in the water.
We have tested these vests thoroughly at the H2Oz Training Center and not only are they comfortable, but they also hold up through rigorous accidental crash-testing. We wouldn't sell anything that we gave a bad review, and Eagle gear is on the top of our list for quality and design!
---
Please Note: This vest is not Coast Guard Approved; however, it is skier approved.
Also Note: Eagle Vests are designed to fit Tighter Than Skin Tight. Please take that into consideration when choosing a size.

****Some Eagle Products will be manufactured to order if we do not have them in stock. This usually takes 5 business days, but can take 4 weeks or longer depending on the season. If this is an issue, contact us before ordering at sales@h2oproshop.com or 888-789-5404